Summer Camp 2017
July 31–August 12, 2017
A world-class coaching team
Learn from two-time world champion Stéphane Lambiel and his team.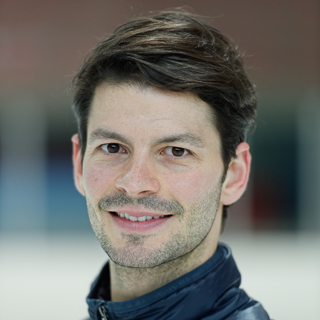 Stéphane Lambiel
With two world titles and an Olympic silver, Stéphane is widely regarded as one of the most talented skaters of his generation. He is regularly invited to teach at ISU seminars and national federation camps, and has choreographed competitive programs for world and Olympic medalists.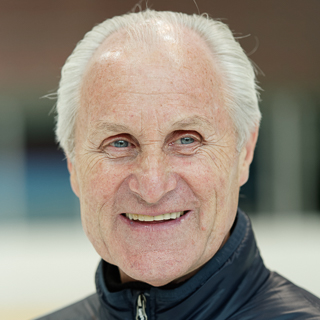 Peter Grütter
His 40+ years of coaching experience have earned Peter a Swiss Olympic Lifetime Coach Award. He is one of few figure skating coaches who continue to teach proper steps and turns rigorously. Many of Peter's students have competed on world and Olympic stages.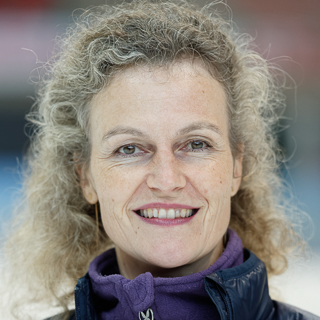 Salome Brunner
Alongside Peter, Salome has been coaching Stéphane throughout his competitive career. She is also the choreographer of European champion Sarah Meier and many other international skaters. Her programs are known for their subtlety and artistic flair.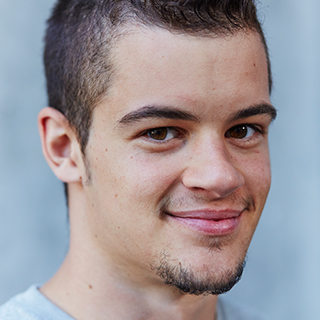 Nicolas Fischer
Nicolas is a 16-time Swiss national rope skipping and vice-national karate champion. He currently pioneers urban sports like Parkour and free-running. Nicolas' level of physical activity combined with a degree in Human Movement Sciences have led him to work with top athletes in various sports.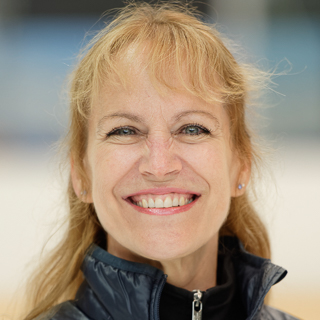 Lesli Wiesner
Lesli is a former Soloist with the Los Angeles Ballet and theZürich Ballet. She was Dance Captain/"Cassandra" in the world-famous production Cats. She is now established in Zurich as a ballet teacher and a certified Pilates instructor. Her enthusiasm for dance is contagious.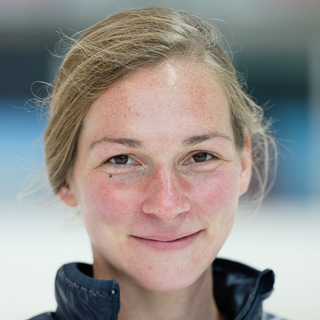 Anna Bernauer
Anna was the first figure skater to represent Luxembourg at the European and world championships. In her amateur days, she was coached by Michael Huth and Jean-Christophe Simond. She is a full-time coach at the Skating School of Switzerland in Champéry since its creation in August 2014.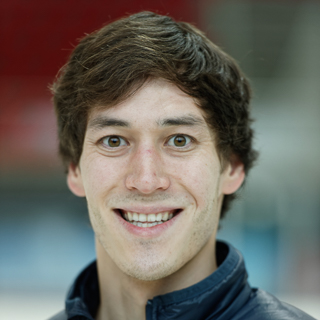 Robert Dierking
Robert was the first figure skater in the United States to win Juvenile, Intermediate, and Novice national titles in consecutive years. He uses video analysis to help the skaters understand their movements and improve their weak points.
An inspiring learning experience
The 3S Summer Camp 2017 offers a personal and enriching experience for young skaters with talent and aspiration.
Daily private lessons
Each student will benefit from a daily private lesson with one of our world-class skating coaches who will rotate through the students during the week. To provide maximized individual training quality, admissions are limited to only 36 students per week.
Comprehensive training program
Becoming a great skater requires more than skating lessons. From nutrition to off-ice training, every aspect of our program has been tailored to the needs of our students, aspiring champions. This holistic approach provides a training experience that is engaging and enriching.
Specific group lessons
In addition to their private lessons, students will develop specific skills such as steps, spins, and musicality in small groups based on their abilities so that they can absorb the most out of every lesson.
Good times
The 3S Summer Camp 2017 has an intensive training program, but we think that you should also have fun during your stay. Our program makes sure that you have enough time to rest and enjoy the summer.
An ideal location
Champéry is a charming Swiss village where sport has long been a tradition.
The heart of the Alps
Champéry is located at 1,055 meters in a valley of the Swiss Alps, only 90 minutes away from Geneva. It lies at the feet of the famous Dents du Midi on which it offers a spectacular view. Its altitude and quiet atmosphere make it an ideal location for training during the summer.
A state-of-the-art complex
The Palladium de Champéry is Switzerland's National Center of Ice Sports. It is an eco-friendly, multi-sport complex that includes an Olympic-size ice rink with a comfortable seating area where parents can watch their kids and a large multi-purpose hall for off-ice training.
Recreational activities
Plenty of activities are available so you can have fun during your time off. You can go hiking or mountain biking directly from the village, or play tennis next to the rink. The Palladium also includes a swimming pool that camp participants can enjoy free-of-charge.
Weekly training program
The design of our training program is the product of years of experience participating and teaching in skating camps. It offers a perfect balance between on-ice and off-ice training so that you can be ideally prepared when the season begins.
On the ice
| | | | |
| --- | --- | --- | --- |
| 6 | × | 25 min. | Private Lesson |
| 6 | × | 25 min. | Semiprivate Lesson |
| 6 | × | 50 min. | Skating Skills with S. Lambiel and team |
| 4 | × | 45 min. | Components with S. Brunner |
| 2 | × | 10 min. | Power Skating |
| 6 | × | 50 min. | Free Ice |
Off the ice
| | | | |
| --- | --- | --- | --- |
| 5 | × | 60 min. | Ballet |
| 1 | × | 60 min. | Pilates |
| 6 | × | 50 min. | Athletics |
| 2 | × | 75 min. | Musical |
Applications
In order to provide an ideal mentoring to every student, the camp will be restricted to only 36 skaters per week who will be selected across different age categories based on their abilities.
Apply here for the 3S Summer Camp 2017. Applications will be reviewed on a first-come, first-served basis.
Should you have any questions, please contact us at and we'll get back to you shortly.
Partners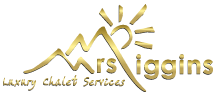 Stay at some of the most luxurious chalet apartments in Champéry! Mrs Miggins provides the highest level of service, enabling clients to order anything from convenient arrival suppers, an expertly stocked wine rack and fully stocked kitchen cupboards, to daily fresh bread deliveries and indulgent energy massages so you can just relax and enjoy your time in Champéry.
Mrs Miggins offers up to 20% discount to the students of the Skating School of Switzerland and their families.
Rates and availabilities at miggins.ch